Keeping ourselves healthy and clean is highly important. Moreover, we use our hands to touch almost everything around us. Shop for the best handwashes in India to stay safe during the current Corona virus pandemic situation. Regular washing of your hands is one of the easiest, cheapest and simple ways to stop the spreading of this virus.
Shipping Criteria :
On Pantry Orders, Free Shipping On Order above Rs. 599, Else Rs. 30 for Prime Users !!
On Non Pantry Orders Free Shipping On Order above Rs. 499, Else FREE For Prime Holders !!
1. Dettol Skincare Germ Protection Handwash (750 ml)
Dettol's trusted germ protection is full of moisturizers and a pH balanced formula to give you healthy, nourished, and soft hands. It protects you from 100 illness causing germs
10 times better protection vs ordinary soaps.
Pine Fragrance Hand Wash.
MRP- ₹ 105
Offer Price- ₹ 104
Rating- 4.4 out of 5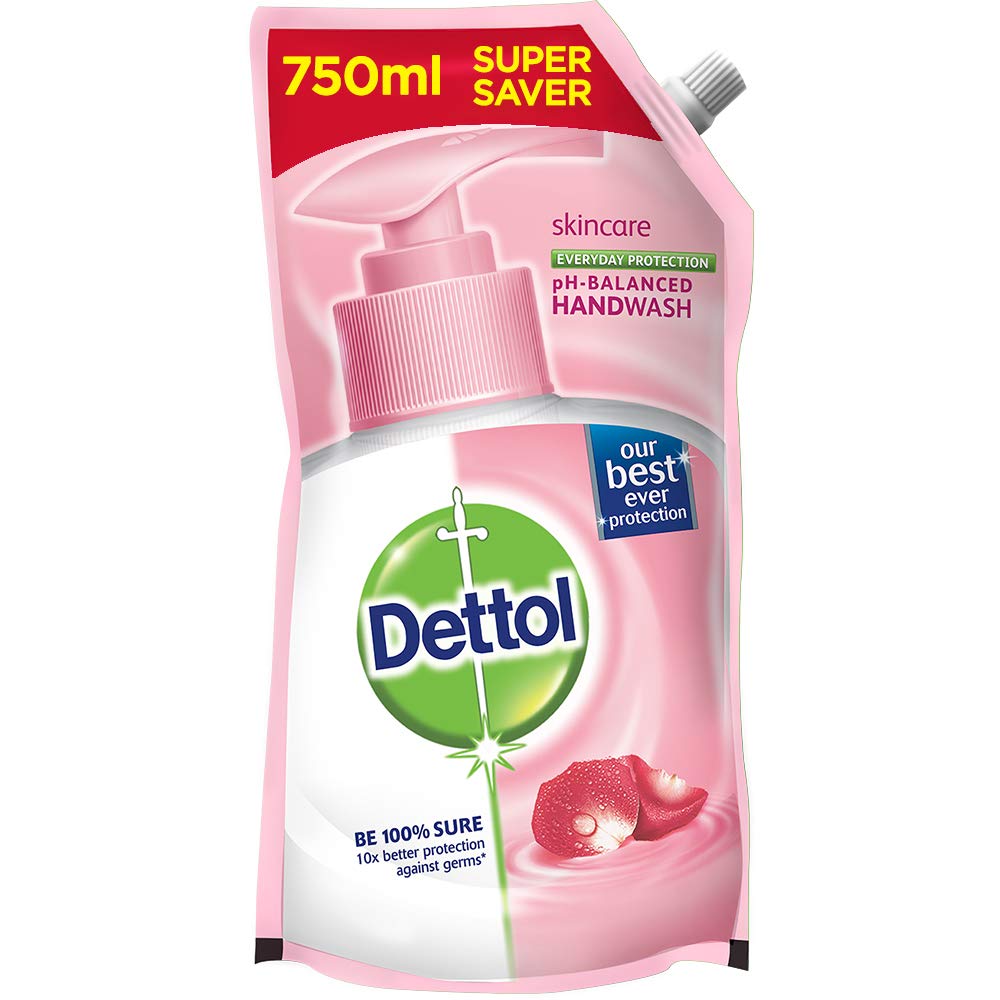 2. Godrej Protekt Masterblaster Germ Protection Liquid Handwash (750 ml)
It is 98% naturally derived, and has no harmful chemicals. Use this hand wash to fight germs and eliminate odours. It is contains goodness of Glycerin and essential oils.
Leaves your hands soft with a pleasant fragrance.
100% recyclable and 100% reusable.
MRP- ₹ 115
Offer Price- ₹ 104
Rating- 4.3 out of 5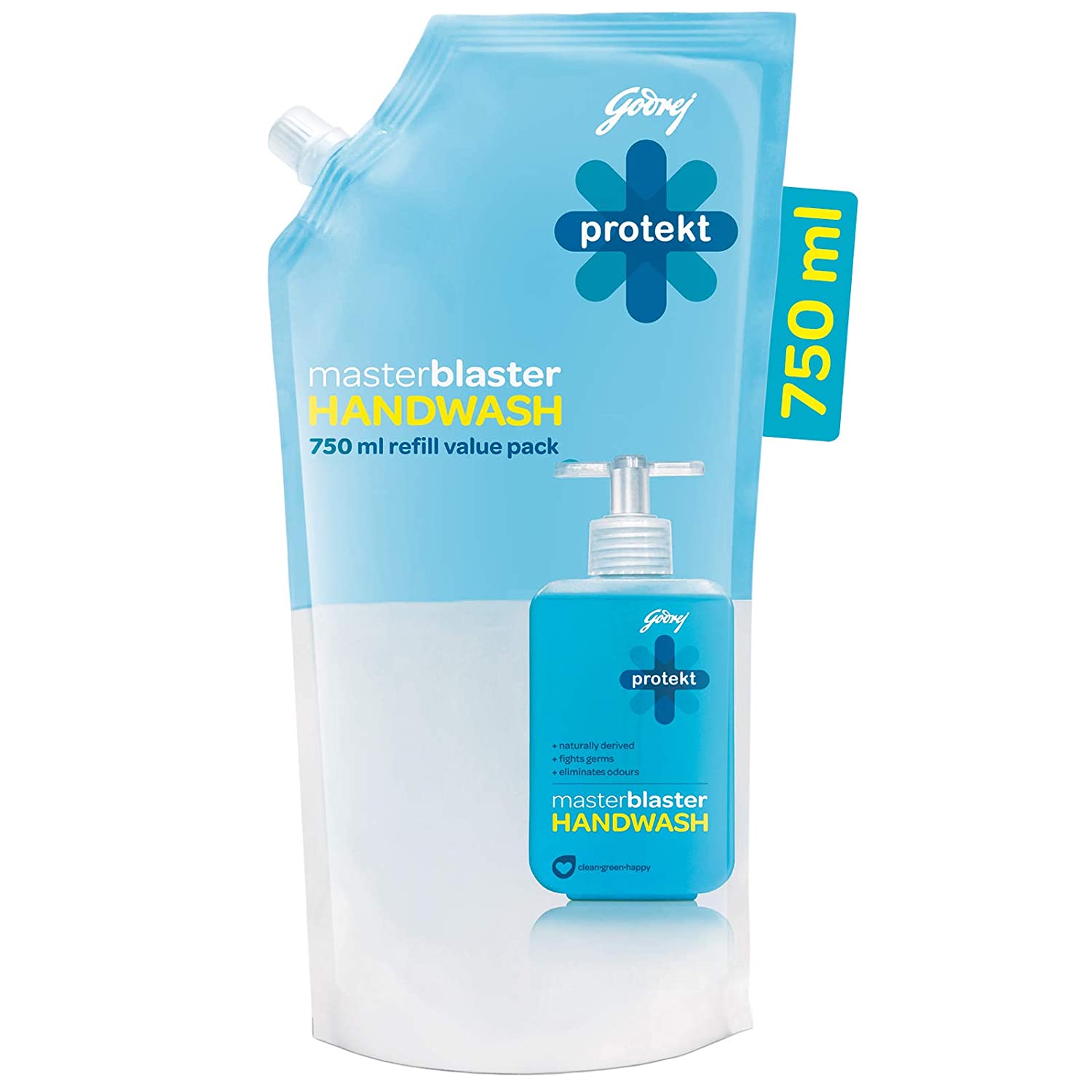 3. Santoor Classic Gentle Hand Wash (750 ml) 
Santoor classic hand wash comes with a goodness of sandalwood and tulsi. It is Tough on germs, and leaves your hand soft even after regular washing.
Completely Natural, and has anti-oxidant ingredients for fragrant hands.
Perfect for all skin types.
MRP- ₹ 99
Offer Price- ₹ 95
Rating- 4.4 out of 5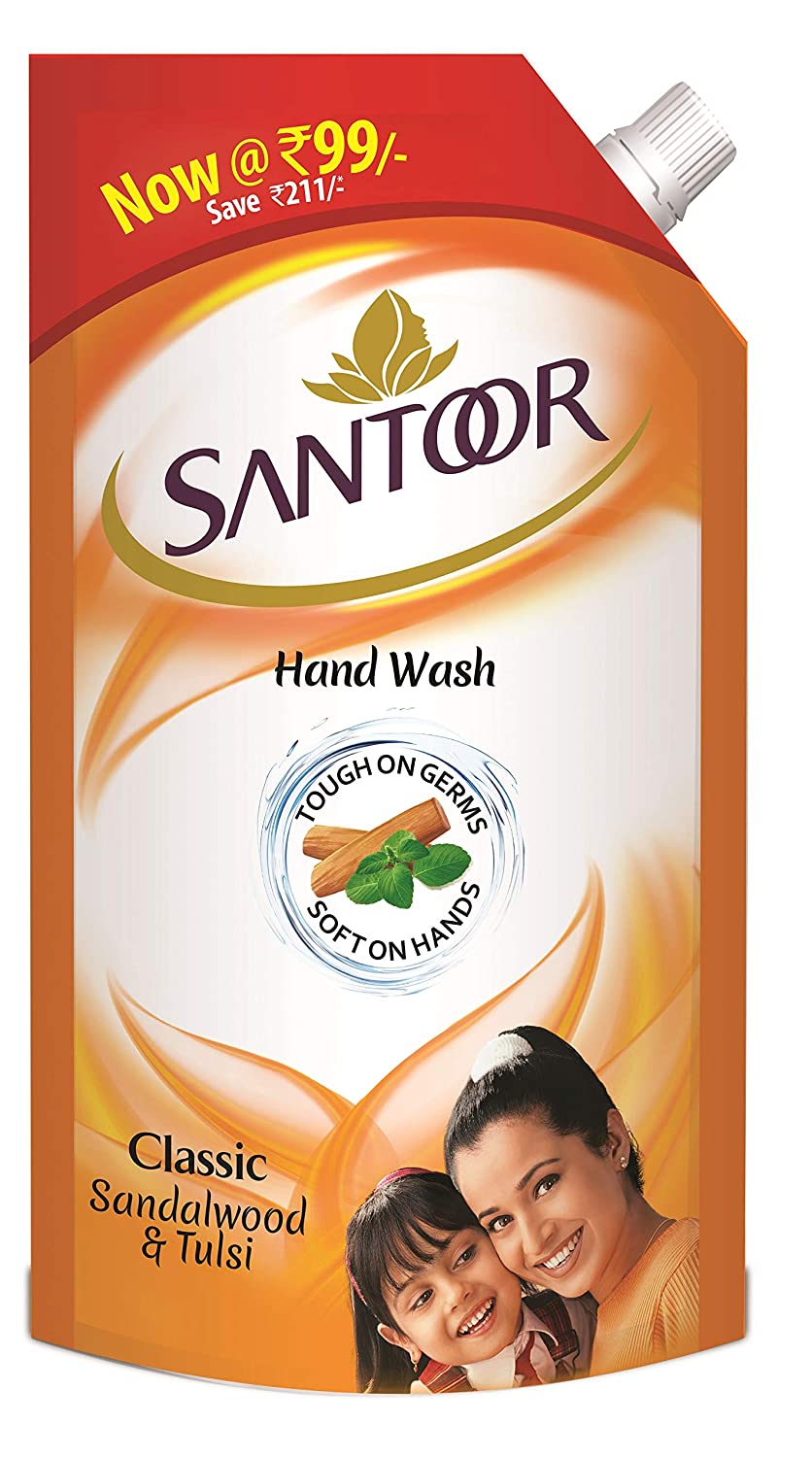 4. Lifebuoy Nature Germ Protection Handwash (750 ml)
Lifebuoy Nature Handwash has extracts of green tea, which is antibacterial. The formulation keeps your hands healthy and clean
Protects you from 99.9% germs in just 10 seconds.
The handwash contains advanced germ protection ingredient, Activ Naturol Shield.
MRP- ₹ 189
Offer- Buy 1 Get 1 Free
Rating- 4.2 out of 5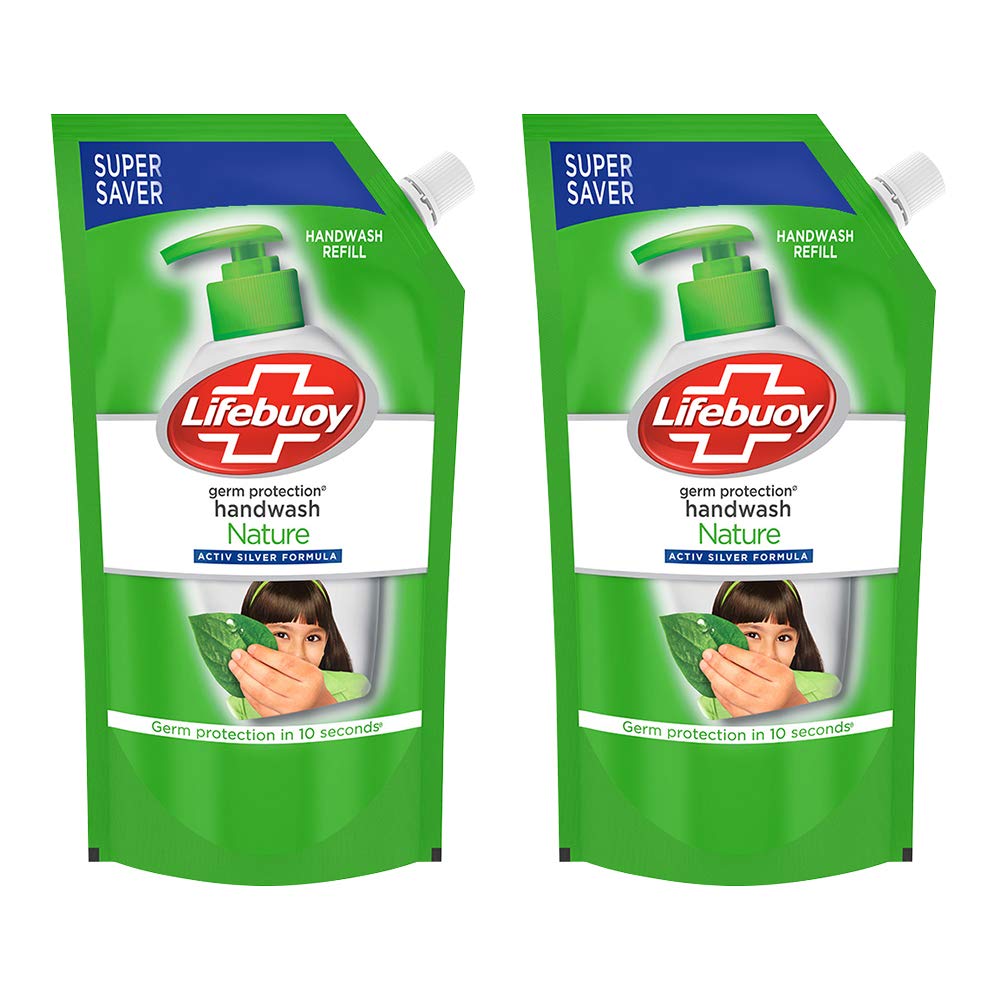 5. Solimo Lavender Handwash (750 ml)
This Liquid handwash leaves a pleasant lavender fragrance on your hands. It is free from triclosan, and parabens.
Gentle and mild on hands with pH-balanced formula
It is of premium quality and washes well.
MRP- ₹ 149
Offer Price- ₹ 105
Rating- 4.2 out of 5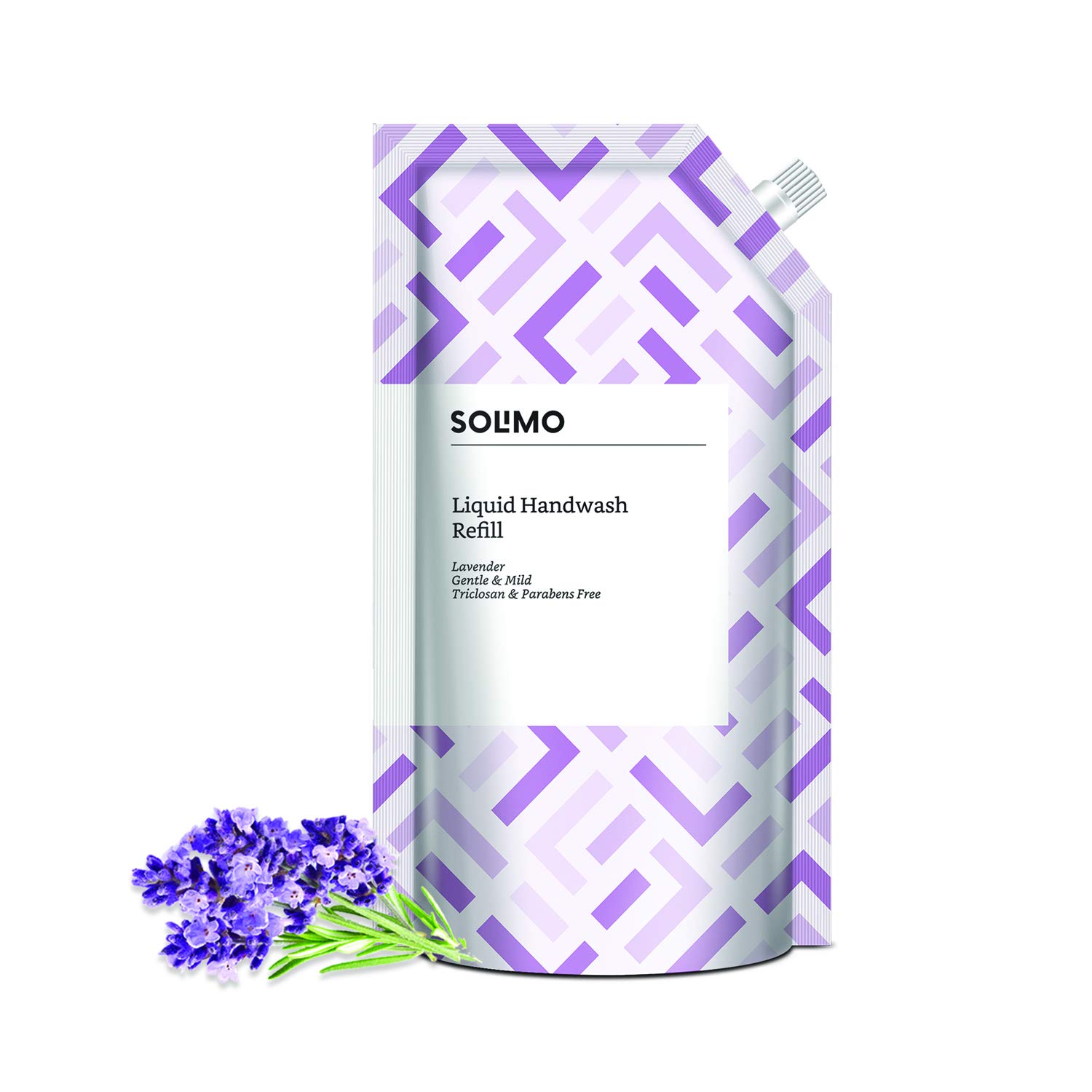 6. Savlon Moisture Shield Handwash ( 750 ml)
Savlon Handwash protects you from a million germs including H1N1 virus, Rotavirus, Stomach Flu & Flu virus. It makes your hand soft, supple, and clean.
The handwash is suitable for all skin types, with natural extracts.
Handwash on the wet hand, wash hands for at least 20 seconds.
MRP- ₹ 99
Offer Price- ₹ 98
Rating- 4.5 out of 5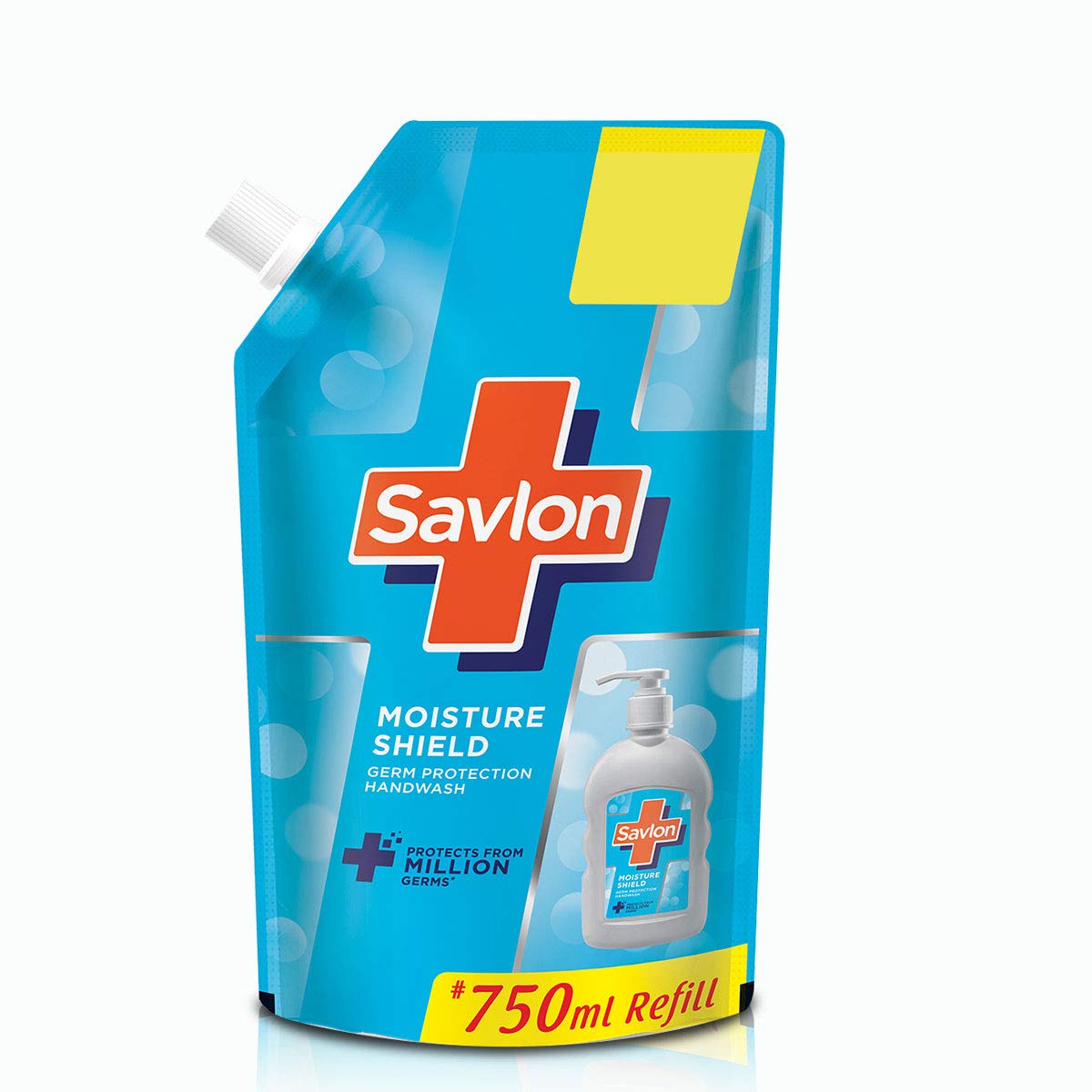 7. Fem Soft Handz Hand Wash (1500 ml)
FEM Soft handz comes with Natural Skin Conditioner and removes 99.99 % of germs by making your skin moisturized. It makes your hands Soft and Glowing.
The handwash contains goodness of Vanilla and Glycerine.
Complete Care for the hands as it removes germs and moisturize your skin.
MRP- ₹ 220
Offer Price- ₹ 165
Rating- 4.3 out of 5
8. Vaadi Herbals Anti Bacterial Hand Wash (250 ml-Pack of 2)​​​​​​
This handwash has Ginger along with neem oil which improves your skin's barrier function and maintains the moisture balance, keeping them soft all day.
It has turmeric extract, pure tulsi leaf extract, coconut oil derivatives, all of which works wonders.
Neem essential oil cures the redness and itchiness caused on skin by acne or pimples.
MRP- ₹ 285
Rating- 4.8 out of 5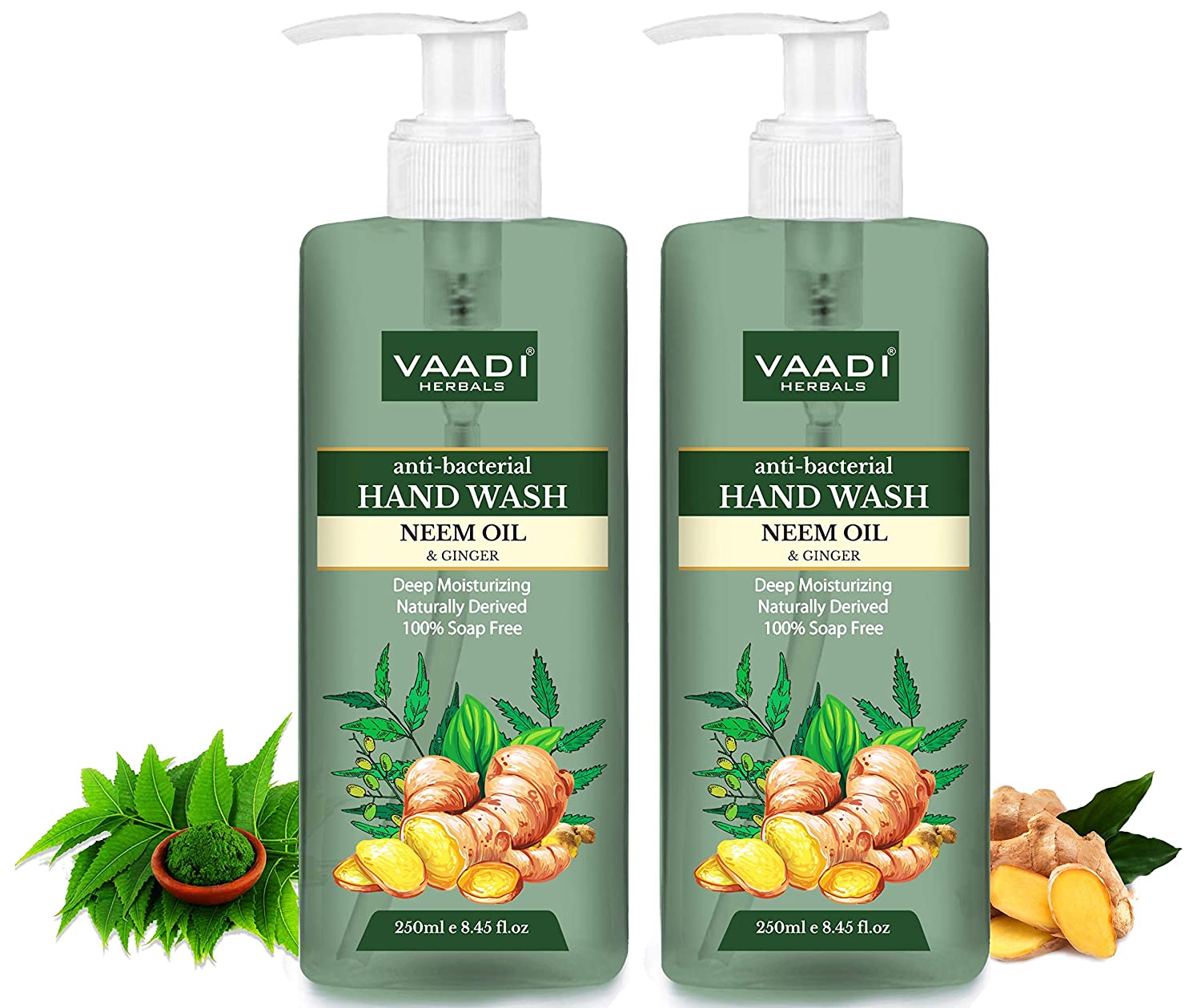 9. Palmolive Naturals Black Orchid & Milk Liquid Hand Wash (250ml)
Wash away germs with Palmolive Naturals Black Orchid & Milk Liquid Hand Wash. It comes with exotic Orchid Flowers, and gives a soothing experience and makes your hands feel soft.
Enriched with milk, it provides a gentle hand wash experience.
Parabens and Alcohol free, and pH balanced formula.
Great to use in the bathroom, kitchen, and anywhere at home.
MRP- ₹ 99
Rating- 4.4 out of 5
10. La' Decus India Anti- Bacterial Hand Wash (200 ml)
La' Decus Hand Wash comes with 4% Antibacterial Chlorhexidine and is free from parabens, silicons and SLS.
Hand Wash with Aloevera and Herbal Extracts.
It cares for your hands and gently removes all the dirt, bacteria, and viruses.
MRP- ₹ 299
Offer Price- ₹ 149
Rating- 5 out of 5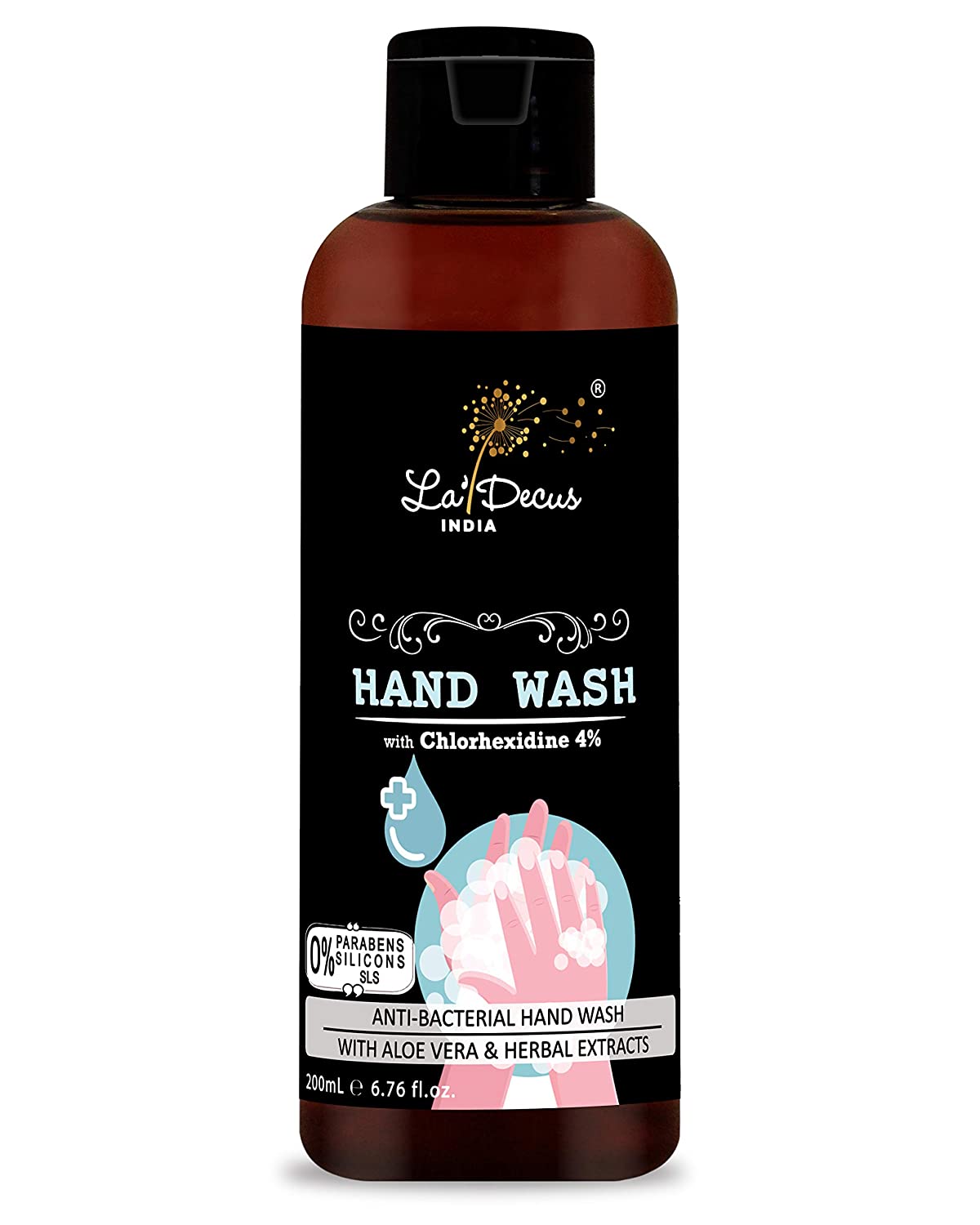 Top 10 Liquid Hand Washes That You Can Buy Right Now !!