Vedantu is Running Live Classes Offer Where You Can Grab Free Live Interactive classes.Vedantu is an interactive online tutoring platform where teachers provide school tuitions to students over the internet, using a real-time virtual learning environment named WAVE, a technology built in-house.
How To Avail Free Live Interactive Classes??
Login Or Signup
Join The Live Classes
Get Free Interactive Classes.
Check Screenshot: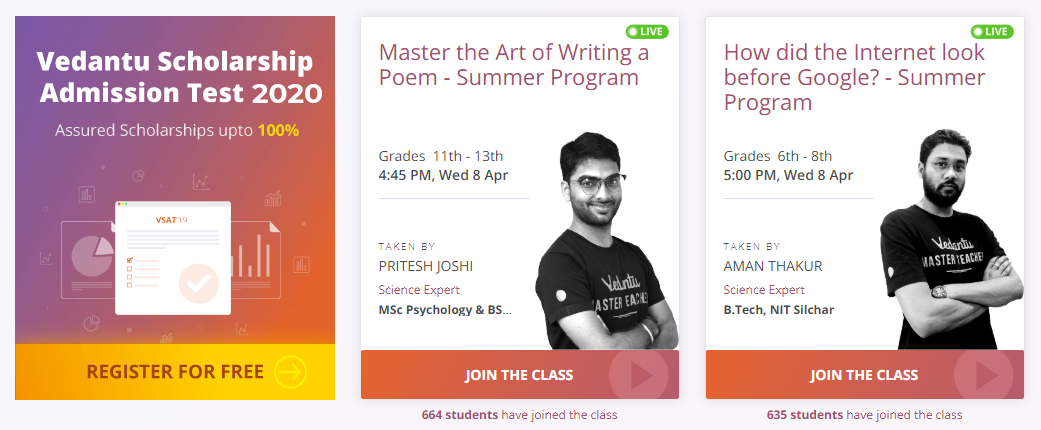 Master Classes :Free Live Interactive classes at Vedantu